How to activate HitmanPro License Product Key
Activation of HitmanPro
To activate the productkey of HitmanPro may seem a simple task. And - to be honest - it is indeed fairly simple to do.
Please follow these steps to activate HitmanPro:
Please start your installed copy of HitmanPro via the Windows Start Menu or via the shortcut on your desktop
Once HitmanPro has started, please click on the 'Settings' button on the left-bottom corner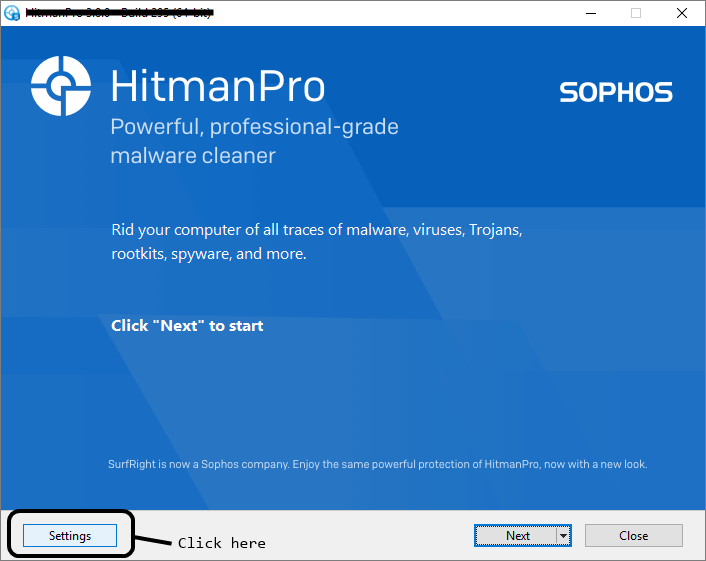 3. In the window which is shown now, click on the tab 'License', import your product key and activate the license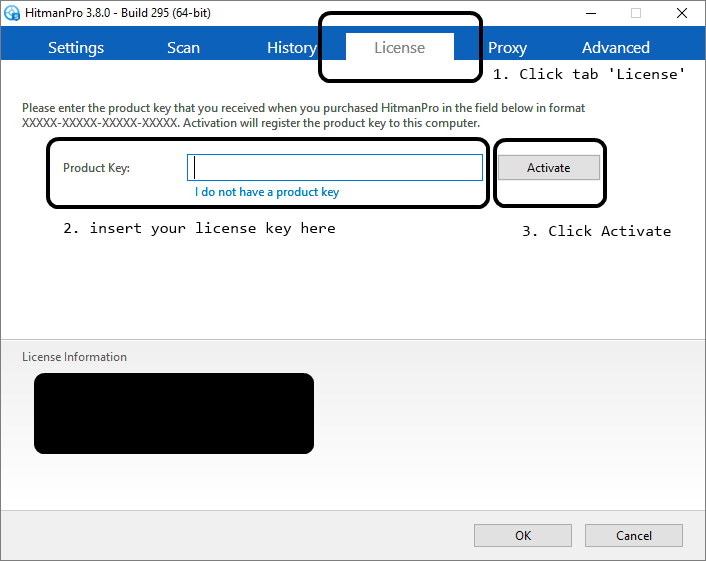 4. If the activation did not succeed:
- If you get an 'error 20', try this link
We hope this information was helpful to you. Have a nice day!
No Comments